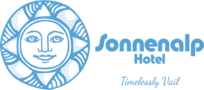 Employment Opportunities
Job Description
Full Time Positions

- Front Desk Agent
- Line Cook - Edwards
- Guest Service Manager
- Reservations Sales Agent
- Servers & Bartenders
- Mechanical-HVAC Technician
- Maintenance Engineer
- HR Administrator
- Room Attendant
Primary Purpose of Position
The Room Attendant is a position in the Housekeeping Department that reports to a Housekeeping Supervisor. The primary role of the Room Attendant is to learn the procedures, policies and standards required for this role at the Sonnenalp Hotel in order to develop proficiency.
Primary Purpose of Position


Ensure personal appearance is professional and uniform is clean and pressed at all times


Respond promptly to requests from guests, supervisors and other departments.


Organize and restock cart at the beginning and end of the shift.


Deliver any requested housekeeping items to guest rooms.


Organize work schedule to complete daily assignment of a minimum of 8 Guest rooms ensuring adherence to high quality inspection standards of at least 85%


Remove trash, dirty linen and room service items


Make beds, clean bathrooms, replace dirty linens with clean ones


Dust, polish and remove marks from walls and furnishings


Check that all appliances are present in the room and in working order


Straighten desk items, furniture and appliances according to prescribed layout


Vacuum carpets and perform floor care duties in guest rooms as well as corridors




Clean corridors, lobbies, stairways, elevators and lounges as well as guest rooms when asked


Follow all company, safety and security policies and procedures; complete safety training and certifications; properly store flammable materials


Report any damage of hotel property, maintenance issues or safety hazards


Maintain confidentiality of proprietary information and security of guest rooms


Support team members to reach shared goals.


Speak with others using clear, respectful and professional language


Perform other reasonable job duties as requested by Supervisors.


Education/Experience


High school diploma preferred


Basic English language skills preferred- i.e. ability to understand and respond to Guest needs and follow directions


Experience operating cleaning equipment preferred


A passion for providing customer service


Special Skills/Equipment


Ability to follow hotel policies and procedures


Attention to detail and thoroughness


Communication Skills - i.e. listen & respond clearly


Reliability/ Dependability


Team Cooperation


Integrity / Honesty


Ability to complete assigned work under supervision


Essential Physical Requirements
This role involves demanding physical abilities including but not limited to:


Must be able to stand for duration of shift


Ability to lift, push, pull and carry a minimum weight of approximately 25 lbs and have the ability to carry up to 50 lbs


Ability to kneel, bend, crawl


Ability to work in confined spaces


Ability to tolerate exposure to dust and cleaning chemicals


Benefits


Medical, Dental, Vision Insurance


Resort Discounts


Holiday Pay, Paid Time Off and Sick Pay


401(k) Retirement Plan & Roth 401(k)


Voluntary Life Insurance


Short Term & Long Term Disability


Employee Assistance Program


Parking Credit or Discounted Bus Passes


Housing Available! Great Place to Work!
recblid fp3q51c0gjor7di6bkly8na87ajmjj

Location:
Vail, CO, US
Posted Date:
7/3/2021
How To Apply
Click the button to Apply
Contact Information
Contact
Human Resources
Sonnenalp