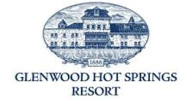 Cooks, Prep Cooks & Supervisors
Job Location
Glenwood Springs

,

CO

, United States
Job Description
Glenwood Hot Springs Resort
Cooks, Prep Cooks & Supervisors
Prep $15/hour
Cook $16/hour
Supervisor $19/hour & UP! (we pay more for experience!)
We train! EEO employer awesome benefits & a free pool pass!
Cook Job Duties:


Cleans food preparation areas as determined by law and company policy


Prepares foods to the specifications of the client


Prepares food before the arrival of guests


Makes adjustments to food items to accommodate guests with allergies or specific diet concerns


Manages other employees in the kitchen


Acts as liaison to front-of-house employees to ensure proper food service temperature


Seasons food according to recipes or company needs


Orders ingredients and spices as needed


Operates various kitchen appliance such as a blender, oven, grill, or stand mixer


We are an Equal Employment Opportunity (EEO) employer and does not discriminate on the basis of race, color, national origin, religion, gender, age, veteran status, political affiliation, sexual orientation, marital status or disability (in compliance with the Americans with Disabilities Act) with respect to employment opportunities.
recblid 1qf6sbrrfya2n758spkac6lou6pzqk

Location:
Glenwood Springs, CO, US
Posted Date:
9/1/2021
How To Apply
Click the Button to Apply
Contact Information
Contact
Human Resources
Glenwood Hot Springs