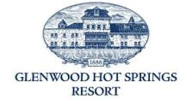 Grill Cook, Lodge Housekeeper, Pool Maintenance Operator
Job Location
Glenwood Springs

,

CO

, United States
Job Description
Glenwood Hot Springs Resort Have Fun as a part of Glenwood Springs history! GHSR is hiring for the fall season & beyond!
We are seeking:
· Grill Cook 16 & UP
Primary Function
Support the operations of the GHSR Grill by preparing food in a safe, attractive, and cost-effective manner.
Reporting and Accountability


The Grill Cook reports to, and is accountable to the F&B Director, and also takes direction from the Assistant Manager


Physical Requirements


Adequate physical agility to perform the physical tasks required in this job description.


Ability to push, pull, carry and lift up to 50 lbs.


Ability to stand on feet for majority of shift up to eight hours not including breaks


Ability to reach, stoop, kneel, twist, crouch and bend.


Ability to communicate clearly and follow written and verbal instructions.


Other requirements


Ability and willingness to deal positively and respectfully with guests and other employees


Ability and willingness to follow directions


Ability and willingness to learn and follow practices and procedures


Ability, knowledge and skill to use all restaurant equipment


Willingness to smile, be happy, and treat all guests and other employees with courtesy and respect.


Work Days and hours
All Grill personnel must be flexible to work variable hours and days, including weekends.
· Lifeguard/Head Lifeguard $15 & UP
· Lodge Housekeeper $15 & UP
· Pool Maintenance Operator (we train!) $18 & UP
· Lodge Maintenance Technician $18 & UP
· Lodge Night Auditor $16 & UP
· Lodge Front Desk Reception $16 & UP
· Sales Associate (Shop) $14 & UP
· And more!
We are an EEO Employer. First job? No problem! Awesome benefits & a free pool pass!
recblid 0uujkp122wxt5ysejb3r6ncyngppqy

Location:
Glenwood Springs, CO, US
Posted Date:
9/4/2021
How To Apply
Click the Button to Apply
Contact Information
Contact
Human Resources
Glenwood Hot Springs