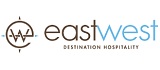 Maintenance Technicians, Pool & Spa Technicians, Property Managers
Job Description
Now Hiring in Avon & Beaver Creek:
• Maintenance Technicians
• Pool & Spa Technicians
• Property Managers
We are looking for a customer service oriented Property Manager to join our Upper Beaver Creek Village team! This position will manage various properties including: McCoy Peak, Slopeside, and Wiltshire Court. If you have a high attention to detail and excellent communication skills, we would love to meet you!
Responsibilities Include:


Manage three associations (McCoy Peak, Slopeside, and Wiltshire Court).


Manage 30 rental units and continue to try and grow the business


Manager 23+ homecare units


Manage two staff members


Delegate and coordinate work to other divisions in the company and outside vendors like housekeeping and engineering


• Assistant Property Managers
• Owner Services
• Front Desk Supervisor
• Window Washers
Competitive wages, Full Benefits, Corporate Discounts
We are an Equal Employment Opportunity (EEO) employer and does not discriminate on the basis of race, color, national origin, religion, gender, age, veteran status, political affiliation, sexual orientation, marital status or disability (in compliance with the Americans with Disabilities Act) with respect to employment opportunities.
recblid 3ogrmkdqkt843rmbe2tjx5fts8zpu3

Location:
Avon, CO, US
Posted Date:
7/20/2022
Contact Information
Contact
Human Resources
East West